AMPED™ BCAA Plus
Reduce muscle fatigue by topping up some of the most important amino acids for supporting muscle, the branched-chain amino acids leucine, isoleucine and valine. Not only does BCAA Plus stimulate muscle protein synthesis and sustain performance, it also supports the body by helping to burn fat during exercise and boost the development of lean muscle.*
With a blend of branched-chain amino acids, L-carnitine, and L-glutamine, BCAA Plus can support you during a workout by:
Helping your body burn fat.*
Supporting sustained energy levels.*
Delaying fatigue to help sustain performance.*
Helping build lean muscle.*
Burn fat, stay strong and impress yourself
AMPED™ BCAA Plus is the reliable training partner your workout needs. Loaded with branched-chain amino acids and more to help you create lean muscle and sustain energy levels and performance so you can enjoy your active journey.
When you take BCAA Plus, you're showing your workout the respect it deserves. Our bodies are built to move in motion, so it's only fitting to fuel your active regimen with a product that can do the same for you.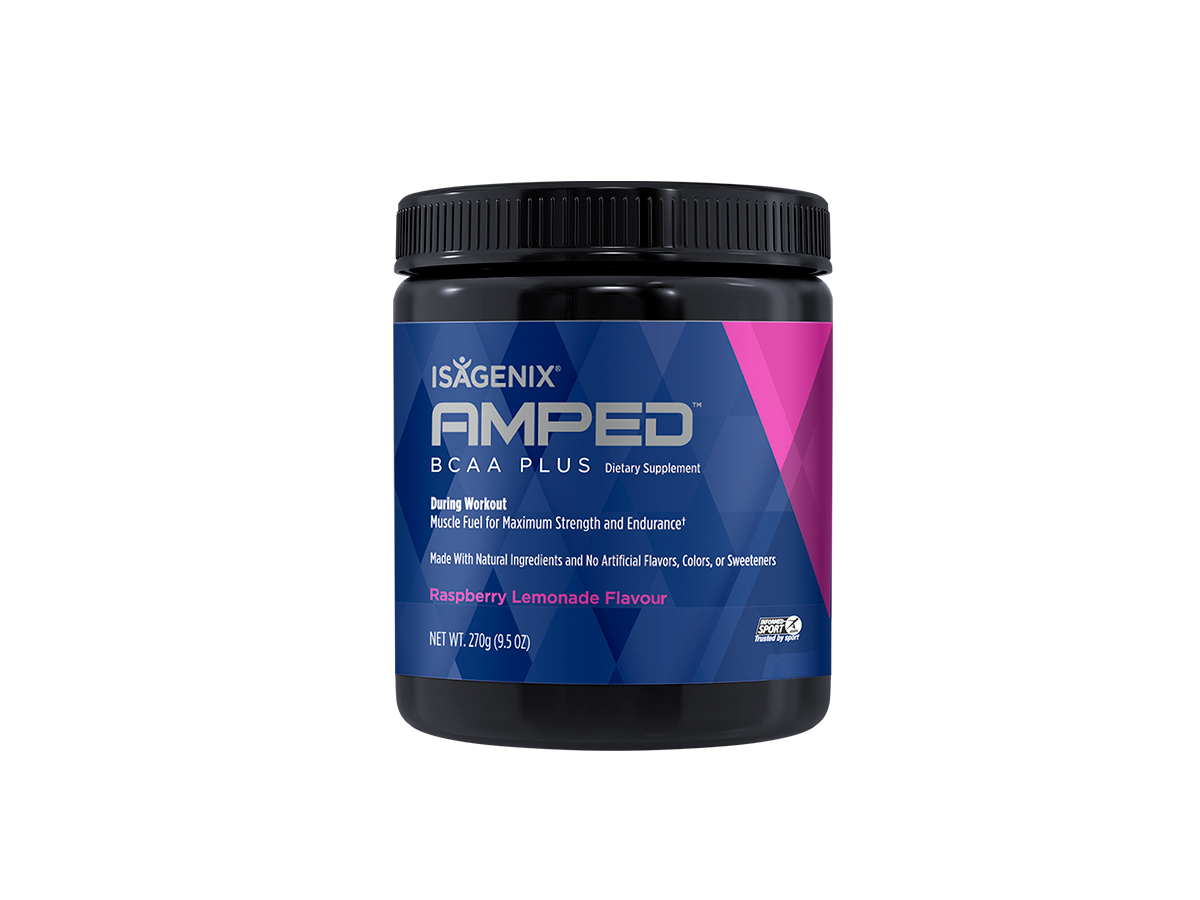 Get your BCAA Plus today!
* Isagenix products are not intended to diagnose, treat, cure or prevent any disease.
†††Transparency and accuracy are a top priority at Isagenix. We constantly strive to ensure that product information is complete, accurate, and current. However, at times, products may be unavailable or have different labels or attributes than those listed here.